'Tired of paying': Briton gets his favorite Nike shoes tattooed on his feet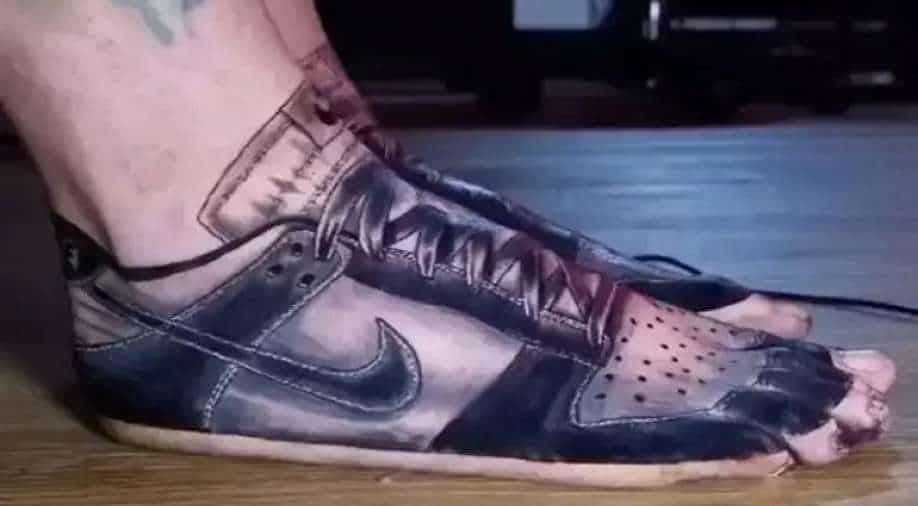 The love for shoes – especially sneakers – is something quite common all over the world. There are collectors who pay huge sums for rare sneakers and over time the shoes have carved out a place for themselves in popular culture. However, a man in the UK took his love of footwear to another level by getting a pair of Nike shoes tattooed on his feet. The tattoo spanned all of the feet and resembled the design of Nike shoes. Dean Gunther, the famous tattoo artist who designed it, shared the photo on his social media along with a video of the whole process.
Read also | In pictures – Double-decker seats that may change air travel forever
"He was tired of paying for shoes every few months so he got his favorite @nike shoes tattooed for life," he wrote in the caption along with the sped up video on his Instagram page.
In an interview, Gunther explained the tattoo process.
"Drawing the tattoo on my free hand was the hardest part. I had to make everything flow with the contours of the body. A stencil wouldn't work in this case, so it's all freehand. Once done , the tattoo was simple," Gunther told NeedToKnow.online.


The tattoo artist added that the man was "tired of paying for shoes" and decided to get a tattoo.
"He was tired of paying for shoes so he decided to get his favorite pair of Nikes tattooed and he can see the fun side of it! Definitely a great conversation starter. His wife loves it too.